Fret Not
Is it a bird? Is it a plane? No, it's a guitar.
From the very beginning the Rolling Stones used an interesting array of guitars each with its own sonic quality and a major part in making those early records sound so individually different. TV appearances during a fashion-mad era also meant the look of the guitar could add to the cool image – Brian Jones particularly liked the phab look of the Vox teardrop and Gibson Firebird while Keith opted for rocker trimmed Fenders and derringer small Les Pauls.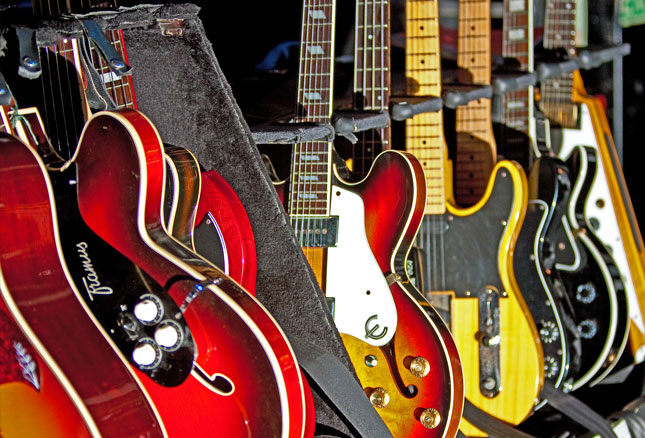 One of the most impressive ingredients in the Counterfeit Stones' show is the attention to the guitar arsenal. We've tried to replicate as many of the popular Stones' guitars as possible including the range of acoustics, basses as well as an electric sitar – all the special tunings are also applied.
Our back-line techs really have their work cut out and touring with over 25 guitars does pose challenges but it's another ingredient in what makes the show so authentic.
The Guitars