SIr Nick's birthday wishes to the Queen
For the lady who has everything – including some big houses and a few foreign countries – something to tickle your fancy M'aam.
New Keef Hits The Tracks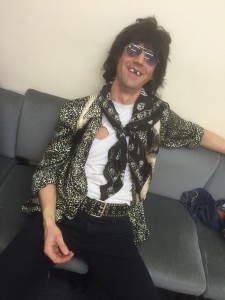 We're delighted to welcome our new Keef to the Counterfeit Stones. He played his first gig in Bilston on the 1st April 2016 and in that first month has easily riffed his way to perfection. A little taller than his predecessor but that just means A Bigger Bang for your buck.
PORTUGAL – Representation
We are proud to announce that INTER-MUSIC INTERNATIONAL has offered us exclusive representation for Portugal, Madeira and the Azores. Parties interested in booking us for these territories should please contact Carlos Pinto 00 351 21 274 5759